Main Content
Invoice Factoring Company
Personalized Working Capital Solutions
for America's Enterprises
Learn More
Call 713-352-7088
Info@APCcash.com
FAQ
The Best Houston Invoice Factoring Company: American Prudential Capital
Whether you are starting a new business or seeking capital to keep your small business moving forward, APC, the best Houston factoring company, has the support you need.
As the best Houston factoring company, APC exists to help small businesses, the backbone of America. APC knows that it is small businesses that make our country great, and our sole aim is to provide services that help America's small businesses prosper through financial growth and expansion. APC supports American small business in Houston, Texas, by helping Houston companies develop thorough and precise invoicing, along with courteous, expedient accounts receivable collection. A privately owned Houston, Texas, factoring company, APC provides alternative funding through dedicated commercial receivable factoring. [Read More..]

With a heavy heart we say good bye to our long-time friend and colleague, Javier Garza. (1962 – 2021) Javier worked at American Prudential Capital for over twenty-one years and built many lasting friendships. He is greatly missed by all who knew and loved him.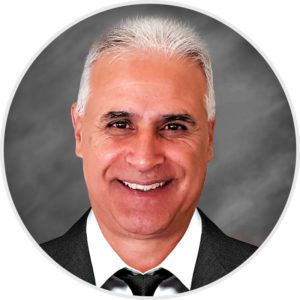 ---
Enterprises American Prudential Capital Serves
---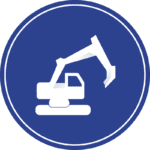 The best Houston factoring company understands the unique needs of construction companies. The pressures of weather and deadlines loom large over those working in this business, and cash flow does not always cooperate. APC offers the solution and funding to bridge the gap with ready finance to keep your projects on schedule, your employees paid, and your materials delivered.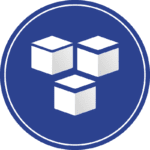 Maintaining a fleet of vehicles and keeping drivers on the road is an absolute must in the distribution business. Meeting the time constraints and demands of the end customer may require the services of this Houston factoring company to deliver. A distributor business that cannot deliver to companies as needed, will not keep those contracts for long. Invoice funding is crucial to keep any distribution business running smoothly. Houston Invoice factoring for accounts receivable can make all the difference, keeping distribution companies on top of their game.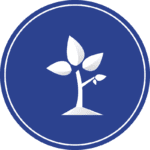 Environmental service companies provide consulting and other services such as providing information regarding geographic diversity, sustainability and environmental stabilization. These companies also help companies with the best practices and risk assessment. As with any business, the time between invoicing and the actual receipt of accounts receivable may cause cash flow issues. APC is the best Houston factoring company, offering financial solutions that provide funding for fledgling environmental service companies.
---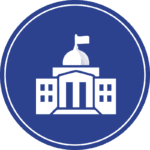 Government contractors must adhere to stringent requirements. Although government contracts are often lucrative for them, the speed with which they pay often stresses a company's budget. APC is the best Houston factoring company that can help them continue to run smoothly, meeting deadlines and time constraints without draining company accounts. By factoring accounts receivables, they are able to turn debt into instant invoice factoring. Being able to meet financial obligations using invoice factoring help them follow stringent government regulations with plenty of cash on hand.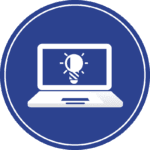 American Prudential Capital, the best Houston factoring company, recognizes this industry's growth. As more people opt to have IT services provided by an outside company, costs associated with equipment and labor are reduced. Providing financial funding services to IT startups helps them set up mainframes and other services, relieving the worry of waiting for accounts receivable. Alternative funding sources such as invoice factoring allow IT companies to keep enough cash flow on hand for financing and payroll while they work to become an established company.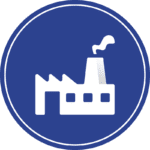 Manufacturing requires companies to keep raw materials on hand and to be ready at a moment's notice to engage or increase production. If these resources are not readily available, orders cannot be filled and business grinds to a halt. Manufacturing companies seek funding from a Houston factoring company like APC, turning accounts receivables into cash flow. A ready cash flow allows Houston manufacturers to keep the motors running and the workers paid through this innovative alternative funding source.
---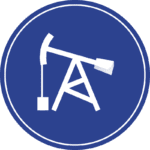 Oil field service companies supply critical services such as well testing, well cementing and completion, directional drilling, seismic acquisition and prospecting, and formation and evaluation. It is imperative to have reliable cash on hand in order to meet the demands of business. APC, Houston factoring company, provides financial funding solutions so accounts never run dry. Accounts receivables are turned from aggravating red figures in the accounting ledger into liquid-capital through factoring.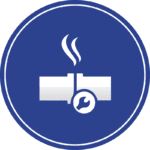 APC, the best Houston factoring company, assists pipeline inspectors to ensure their cash-on-hand. Ensuring enough cash flow to have expert staff ready. Funding provides their clients with employees and other resources to assist with the design and any scale pipeline project management.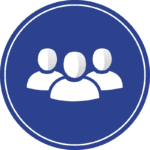 Staffing companies provide workers for other companies. These company positions are often temporary and urgently needed. Without working cash flow, staffing companies may not be able to continue to provide a steady stream of personnel their clients require. The ability to hire a large crew, sometimes hundreds, hinges on the company's ability to keep their finances flowing. Houston invoice factoring company, APC, can ensure success with their financial solutions through invoice factoring.
---
Ready for new financing?
Apply now and get the process started today.
The APC Difference
Reasons Companies Use Houston, Texas, Factoring Companies
Substantially increase business capital.
Qualified account receivables for earned funds are available in as little as 24 hours.
Funding is readily available to help businesses grow.
Accounts receivable collection can be used to purchase new equipment, inventory, marketing costs, and building improvements. Houston factoring companies make it possible for businesses to continue to grow when traditional financing sources refuse to help. Factoring invoices may be the financial solution your business needs.
The best Houston factoring company makes the process efficient and reliable.
Upon approval, clients enjoy APC's user-friendly approach to factor funds. Factoring accounts receivable means client payments are dependable and supply a predictable cash flow that keeps companies doing business.
Personalized payments allow business owners to use the cash flow needed, when they need it.
There are no minimums or long-term obligations with alternative accounts receivable collection. This Houston factoring company's funding is intended to bridge the gap from invoice to payment, leading to more traditional finance methods as the business grows. APC typically provides financial help for most businesses. Month-to-month company contracts are flexible and allow clients to obtain more funding for ready cash flow, or graduate to traditional financing as needed.
Find out what Houston, Texas, business owners say about working with us!
What clients say about finance solutions from the best Houston factoring company, American Prudential Capital.
"As a subcontractor in the Commercial Construction' industry for nearly 12 years, I understand how difficult it can be to survive in a competitive market which is characterized by seasonal fluctuation and increasing demand for strong performance. My association with American Prudential Capital has been a lifesaver for my business. Not only have I received the financial assistance that I needed, but my good friends at APC have been there to help me make right decisions for our company. What I discovered by utilizing their service was that they truly care about their clients and want to help others succeed.' The degree of integrity with which APC conducts its business is unsurpassed. I trust them completely and I would highly recommend their services to any organization.""
CEO of a Commercial Cleanup and Environmental Remediation Firm
"American Prudential has been funding us for over a year. They have been absolutely great to work with. Very simple process administered by a solid group of professionals. I have no reservations about referring this company to anyone."
A Railroad Services Firm
"We have been associated with American Prudential Capital using their funding services for over 7-years. Their helpful and dedicated staff has been a great asset to our business. The funding services are a great help with our cash flow which enables us to receive payment for our services within 24-hours after delivery. This helps us to manage our material costs for new orders and meet the needs of our customers."
A Welding & Fabrication Firm
Need working capital?
You are one step closer to getting your financing.
American Prudential Capital
We are known to be the Best Houston factoring company, prides itself in providing its customers with unrivaled solutions to cash flow problems. With the help of our experts and world-class system, every single detail of your finances will be monitored and regulated extremely well. What are you waiting for? Take the first step towards financial freedom today.